What We are Using For Top Ingredients for Preparing Sesame Chutney or Spread
Sesame is a healthy and powerful seed used for preparing delicious dishes and chutney. Indian sesame seeds exporters are making bulk profit due to increased demand of sesame seeds across the globe. Sesame seeds are rich in omega fatty acids, calcium, vitamins, and fiber. You can avail lots of health benefits by including sesame seeds into your diet. In this story, you will learn how to prepare tasty sesame seeds chutney.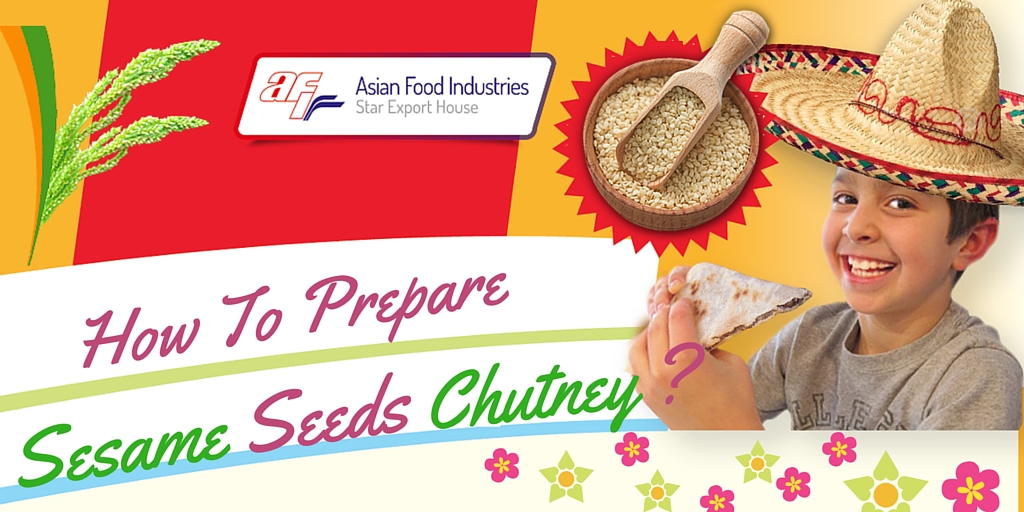 Sesame seeds chutney is used as a spread for toast or chapattis. It tastes awesome and it is very healthy. Sesame is known as Til in India. Til ki chutney or sesame seed spread is made from white sesame seeds. You can make fresh sesame seed spread and refrigerate for a week. You can also eat this spread with rice, meals, lentils, sandwiches and condiments.
We are using:
Melon seeds
Poppy seeds
Sesame seeds
These seeds are rich in proteins, omega 3 fatty acids, and vitamins. Melon seeds are great source of magnesium and zinc. These seeds are dried, packed, and later sold by Indian suppliers across the world. People use melon seeds in rich gravies, desserts, and mughlai cuisine. These seeds are usually creamish in color and oval in shape.
Sesame seeds are vital ingredient for Tahini paste prepared in Middle East countries. It has copper, calcium, iron, phosphorous, and vitamins. When you use these three powerful seeds combo to prepare sesame spread, you will get all these nutrients very easily.
Top ingredients for preparing sesame chutney or spread
3 tbsp white sesame seeds
2 tbsp melon seeds
1 tbsp poppy seeds
5-6 garlic cloves
½ inch garlic chopped
1 tbsp cumin seeds
1 tsp chat masala
4 tbsp desiccated coconut
1 tsp sugar
1 tsp turmeric
1 tbsp red chilli powder
Salt to taste
7-8 curry leaves
1 tsp fennel seed powder
1 sp hing
Soak The Seeds For 4 To 5 Hours Before
Combine every ingredient into a processor. Grind them all until a smooth paste is formed. Put the spread in glass jar and store it in refrigerator. Its shelf life is 5-7 days. So make apt amount of spread that you can easily consume within a week. You can also add some green chilies to make it spicier.
Contact Indian Sesame Seeds Exporters today and avail premium quality sesame seeds at affordable rates.